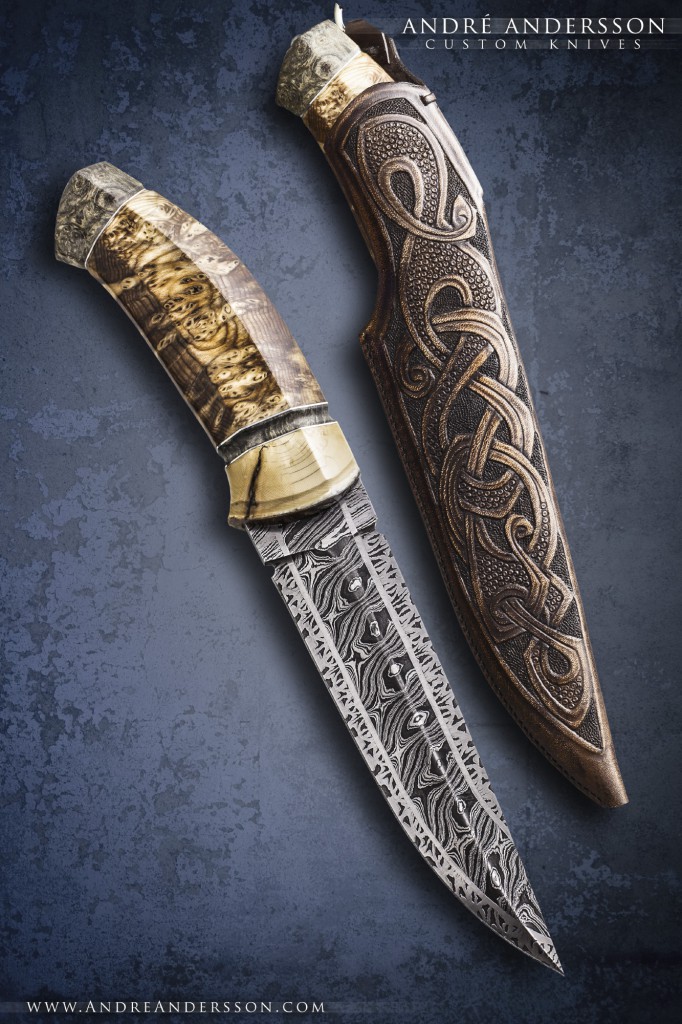 Here is a large fixed blade knife available for purchase. It´s a hand forged 3 bar damascus blade with explosion edges and twist middle section. A mammoth front bolster makes up the handle, together with stabilized spruce wood and green colored stabilized Buckey wood. The sheath is a hand tooled leather sheath with a viking inspired knot pattern – all hand tooled.
Total length: 28,5 cm (11.22 inch)
Blade length: 15,5 cm (6.1 inch)
This knife is Sold.