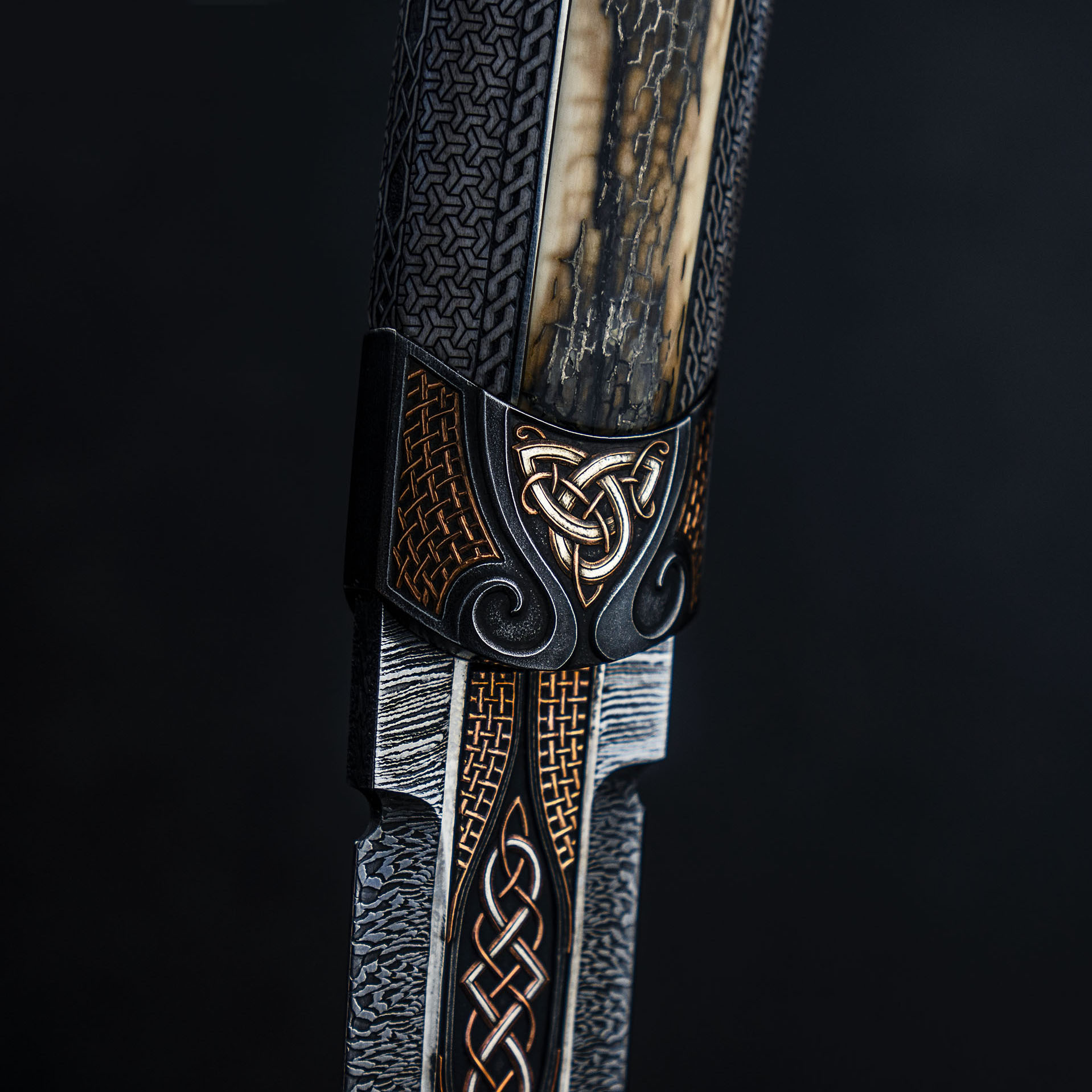 Redefining handmade
André Andersson is an award winning craftsman from the north of Sweden who makes sharp art inspired by old Norse mythology and modern design.
Don´t miss new available work – subscribe to my E-mail list and I'll let you know when something is available for purchase.
Follow me on social media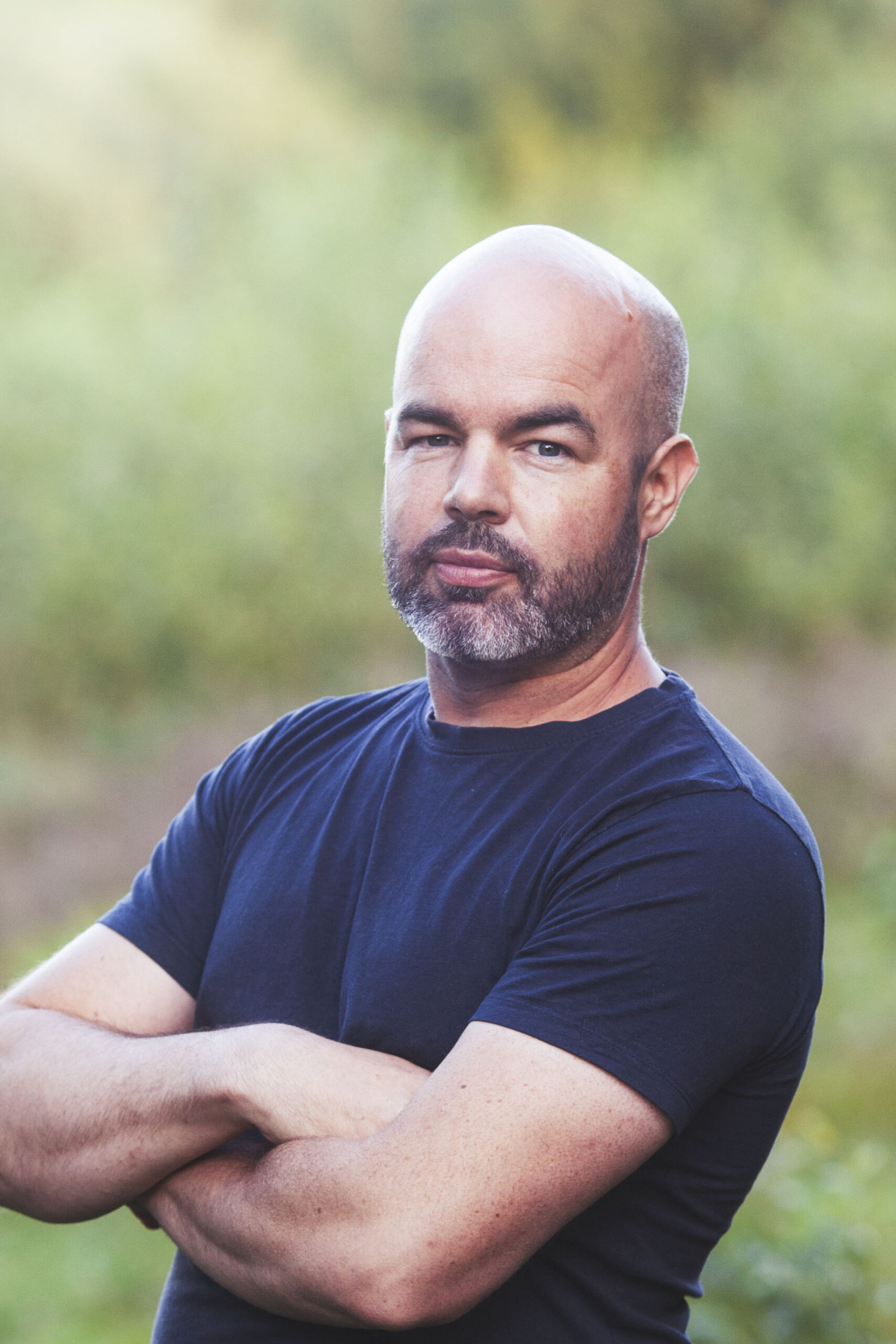 André Andersson
My name is André Andersson and I´m a custom knifemaker from the north of Sweden, a small country at the northern edges of Europe with about 9.3 million inhabitants.
My career as a knifemaker started in 1999 after a weekend course with the smith Roger Bergh; where I participated together with my father. There were no plans for me to attend that course, but my father who wanted to try blacksmithing for the first time, convinced me to come. I had never held a smiths hammer before and my experience with knives was only one I made many years before in school. I also had a small collection of cheep knives bought during vacations in Europe, but nothing in my wildest imagination could have prepared me to what Roger Bergh showed me that weekend.
Slowly me and my father built up a small workshop with some of the necessary equipments. At the same time we struggled to learn the nature of pattern welding and the basics of making knives. I have always been interested in drawing and quickly understood the possibilities of expressing myself in the knife. I´m that kind of person who needs to find inspiration in the challenge and also need constant change to keep finding what I do interesting.
Every knife I make is one of a kind and I dislike doing a knife similar to one I already finished. My best work is always the work I do from scratch, where I can have full artistic freedom. I strive to always evolve my skills and design, but not to perfection. Doing a perfect knife is not my goal when I don´t think there is a thing like a perfect knife. I always want to have something to express; an expression that fits where I´m standing at that exact moment. If I move I need to make another expression because life changes around me. A wise man search for answers; a fool is he who thinks he found them all.
I work in very exclusive materials such as pattern welded steel, fossils, gold, silver and exotic wood. When I make a knife I don't want the materials to represent the knife, making the knife valuable only because of the materials. No, I want the material to complete the knife and letting the shape and design define it.
My designs are unique and I dare say that what you see on these pages can only be acquired from me.
Yours truly,
André Andersson