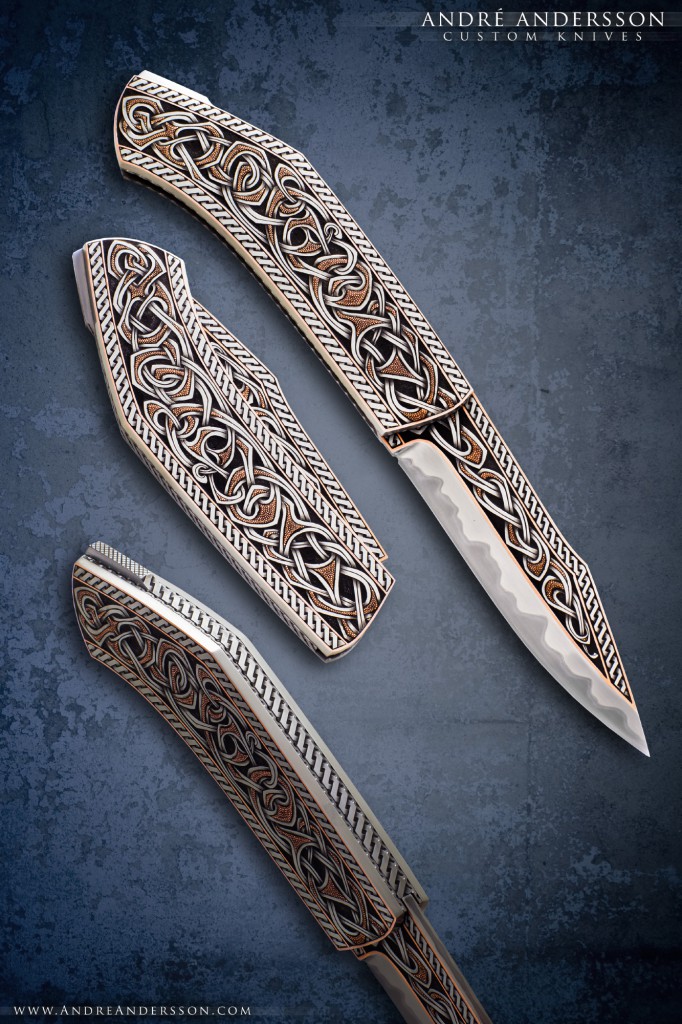 Here is a large fully engraved back-lock folder. It´s a hand forged sandwich blade with a carbon steel core and stainless steel sides. Sides are fully engraved stainless steel, all in my Viking-inspired knot-pattern with textured copper overlays.
The design is my modern interpretation of the Scandinavian and Celtic Broken-back Seax model in folder form.
Total length: 20,3 cm (7.99 inch)
Folded length: 11,4 cm (4.48 inch)
This knife is sold
Are you interested in a similar knife or have any questions, fill out the form below and I´ll get back to you as soon as I can.
You can also contact me directly trough:


[contact_form lang=en]